Ex-surfer-turned-businessman Liam Mallaney moved back to Holkham, Norfolk, to mourn the loss of his husband. Grief and loneliness keep him a solitary figure, and he likes it that way. There's no room in his broken heart for anything else.
Rentboy Zac Payne left London and most of his demons behind, but he still only knows one way to make a living. When he spots Liam in a club one night, it seems he's found his mark. But Liam proves nicer—and their connection far deeper—than he'd bargained for.
Their arrangement quickly becomes too complicated for Zac, who has other things on his mind: namely his BFF and wayward flatmate, Jamie. Zac owes Jamie the world, and even as Jamie's drug addiction destroys all they have, Zac won't leave him behind.
Besides, Liam knows nothing of Zac's home life, too caught up in his own head to think much beyond the crazy heat he and Zac share. But when trouble comes to Zac's door, putting his life in danger, Liam must set his grief and anger aside to pick up the pieces of Zac's shattered heart and his own.
Group Average!
Sheziss - 4 Hearts
Ok.
Ok.
I just love GL.
Ok?
I don't know what to say! This book goes so smoothly there is nothing I can tell without squeezing my brains out. I'll make an effort…
It's not a mystery I love GL to pieces. And this book has only proved once more why that is. She's quite a talented author, her words just pour a myriad of emotions with no apparent effort, and still, she amazes me with the characters she builds, and how well they fit together despite everything that drifts them apart.
The only thing Zac and Liam have in common is isolation. Not in the obvious sense, but isolation from emotions, loneliness while in the middle of the crowd, abandonment and hopelessness. Their lives are painted with this grey light that surrounds everything. I could feel the sky was cloudy and that it was raining cats and dogs. Constantly.
Yet there is this glance across a darkened alleyway, and something
sparks
.
A recognition of sorts. An acknowledgement the other one exists. Seeing each other for real, as nobody else ever did.
GL has practice with characters who make a life "out of their bodies". We have the Blue Boy series, for once. Here we have a male prostitute, Zac, with a drug addiction he managed to overcome barely months ago after a too risky approach to the limits. Unlike his best friend, to whom he owns his life, and more.
Then we have Liam, a businessman, once surfer, with a comfortable life, a life he used to share with his husband. That was years ago, and he's still mourning.
But one night, he meets Zac, and nothing will ever be the same.
It begins with sex and it's sex what bonds them together, and then there is sex to chase off loneliness, and sex for comfort, and sex for love. And sex with love. It was sexy in a quiet way, no mischievous and cheeky interactions, but in a quiet and profound way that touched my heart. It's like Zac and Liam see under the surface, and that they admit there is no need to hide their inner self under a humorous banter. They just find what they have always wanted, and they embrace it with all their being.
Their story is not meant to be lightweight.
It never got repetitive and tiresome, they just are together, and everything flows like water. As subtle as that. As simple as that.
However, their relationship is not as simple as that. Reality gets in the middle.
It's not an epic story with great ups and downs, endless angst and heroic attitudes from men who try to escape their destiny, and fail. It's funny because their lives are not exactly a long quiet road. Heavy shit happens.
Still, I just felt this is just a tale of two men with burdens, and that it takes a peaceful rhythm, despite all the ugliness they may find. Despite the grayness of their existence, a numb day after a numb day, they find the fulfilment and warmth they were looking for.
It's beautiful.
I really recommend this one.
Adam - 3.5 Hearts
Mourning the loss of his husband, Liam Mallaney lives a lonely existence, focusing on his company. That is until he's propositioned by a rentboy. Desperate for touch, and very attracted to the man, Liam takes Zac up on his offer. Expecting it to be a one-time thing, Liam instead finds that he's able to connect to Zac in a way that he hasn't been able to with anyone since his husband's death.
Zac Payne has been a prostitute since his teens. Selling himself is all he knows. When his latest mark turns out to be a much kinder and considerate man than he's ever been with before, Zac is wary. After every appointment with Liam, Zac finds himself falling for the man. But he knows it can't go anywhere, because Zac and Liam come from two completely different worlds.
I know what to expect when I pick up a book by Garrett Leigh. It will be well-written, with two well-rounded main characters, a slow romance, and lots of angst. 'Rented Heart' checks off everything on that list. However, it wasn't as much of an angst-fest as I'd thought it would be.
My heart broke for Liam. He was very much so still grieving for his husband. Though I'm glad that the ghost of Liam's husband didn't become the third wheel in the relationship. And I wanted to wrap Zac up and cuddle him until he felt loved.
It was so easy to fall for both Liam and Zac. Both of them were hurting, and both needed someone who would care for them. As their stories were slowly revealed, I was glad that they'd found each other.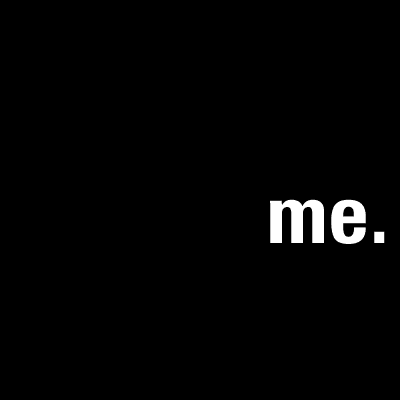 The sex in this book is pretty hot. And while Liam and Zac exchange money for a lot of it, it didn't feel forced or fake. Zac wanted Liam just as much as Liam wanted him.
Though I do have to note, in case it's not your thing, that Zac continues sleeping with other clients for most of the book. But this is before he and Liam discuss being exclusive, and before Zac thinks he can do something other than prostitution.
Most of the drama in the book comes from Zac's friend, Jamie. Jamie is the closest thing Zac has to family, and he's also a drug-addicted rentboy. I wasn't a fan of him, especially considering what he put Zac through, which was pretty predictable. But if Leigh decides to write a story for him, I'd still give it a shot to see whether he can redeem himself.
What holds me back from a full 4 stars is that the relationship development, especially early on, could have used fleshing out. The beginning of Zac and Liam's relationship is more so telling than showing. I had trouble understanding why two strangers fell for one another so quickly, particularly because Liam and Zac spend very little time together in the first half of the book.
Though it's clear that Zac and Liam fall deeply for each other, I missed that initial connection that this author usually writes so well.
Even so, 'Rented Heart' was a very enjoyable romance. If you're looking for a romance about second chances that will tug at your heartstrings, give 'Rented Heart' a try!
SheReadsALot - 4.5 Hearts
"Am I your only client tonight?"
"Client?" Zac regarded Liam through a haze of smoke. "This ain't Pretty Woman, mate."
Oh, but it
was
.
First things first, I haven't read a Garret Leigh before this, so I don't know what the standard or normal quality is. Consider this a virgin review, you dig? (Just about the only thing virgin in here. I kid. I kid.) Leigh is another author I've been meaning to read and it takes a review book to finally pop the cherry.
But the blurb was a SRAL magnet mathematics equation:
1 grieving widower (I want to lick your sweet tears) +
1 rent boy (I swear a trombone plays every time rent boy is mentioned around me) x
Damaged, lonely men = SRAL jackpot!
Garrett Leigh did a great job telling a story that wasn't as dark as I originally thought it would be. Instead, it was
angstyish
, no way minimizing real life situations. But it had the rent boy romance fairy tale effect going on here something fierce.
Zac, the 23 year old hooker reminded me a lot of this pic:
He's been through so much through his young life, and yet he still keeps going. Liam was supposed be an attractive john, wank fodder to push Zac through his dark days. From day one the two men have enough chemistry to light up the Eiffel Tower.
To read their business/sexual relationship progress into a meaningful one a great read.
Granted, the erotic part was scorching as hell.
"Instead Zac found himself rushing to obey his gentle commands, every instinct screaming at him to make Liam happy because pleasing Liam did amazing this to Zac's heart.
That, and he had a feeling Liam was going to fuck his brains out and he couldn't bloody wait."
There is a lot of sex. (It's a story featuring a sex worker, the reader is taken along to the aftermath of some johns) But I never got tired nor did I think it was too much for the story.
Zac and Liam try to deny each other but that electricity they share can't be denied for long. The way Zac would understand Liam's loneliness added nice touches to the story.
Do I wish the couple spent more time together?
Yes. But for some reason, it worked for them.
I liked Liam. He was white knight all the way and I was swept up in the fantasy of him, even if he was a surfer (I'm not into them, sorry surfer lovers). I really liked Zac. I liked his tenaciousness, even if I don't think he thinks he is. That spirit that overcomes drug addiction, survived a crap life in the system and streets...he's a wonderfully flawed character.
There were a very few twists that slowly unfurled toward the end, some that I did not see coming. Some parts were a little predictable: the fairy tale ending and way everything is neatly wrapped up in a bow. Jamie made for a good secondary character. I hope the author revisits and shares more info about him in his own starring book. The Brit slang and ease of tone proved the author has a deft hand with writing. The way it didn't get into heavy melodrama, instead letting the main men and their lives lead the direction of the book proved it to me. It wasn't the most remarkable rent boy romance I've ever read, (it's 2016 and rent boy has been done to death though I never tire of it). But it was a solid rent boy romance.
And a rent boy romance wearing the
Pretty Woman
swirl and a happy ending (no matter how much the story tries to deny it) always makes me stops in my tracks.
The story is a solid
4 Hearts
. The fact that I can't seem to stop thinking about he main characters days after finishing? It deserves an extra half heart. I definitely won't wait too long to read another Garrett Leigh.
For more info on Goodreads!
Don't miss the Rented Heart Blog Tour & Giveaway here!