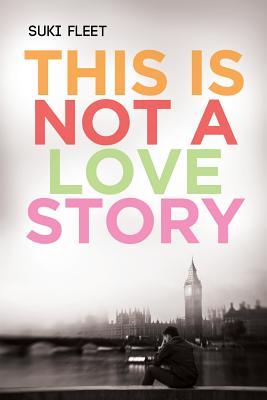 "A Harmony Ink Press Young Adult Title "
When fifteen-year-old Romeo's mother leaves one day and doesn't return, he finds himself homeless and trying to survive on the streets. Mute and terrified, his silence makes him vulnerable, and one night he is beaten by a gang of other kids, only to be rescued by a boy who pledges to take care of him.
Julian is barely two years older than Romeo. A runaway from an abusive home, he has had to make some difficult choices and sells himself on the street to survive. Taking care of Romeo changes him, gives him a purpose in life, gives him hope, and he tries to be strong and keep his troubles with drugs behind him. But living as they do is slowly destroying him, and he begins to doubt he can be strong enough.
This is the story of their struggle to find a way off the streets and stay together at all costs. But when events threaten to tear them apart, it is Romeo who must find the strength within himself to help Julian (and not let their love story turn into a Shakespearean tragedy)
Every now and then I read a story that I can't put down and recommend to tons of people and this was definitely one of those books. The strange thing is, it was not an easy, light-hearted book but an angst-filled, herat-breaker - yet I couldn't get enough. Literally, I woke up and started reading it in the middle of the night and read until I got to the end.
Set in England, on the streets of the capital, the realism of life for the homeless hits home hard in this story. Romeo is not only underage and homeless but is mute as well. Just imagine that for a moment - the fact that you can't speak to defend or explain yourself to anyone. You're already living beyond the edge of society, that raggedy, cold boy the commuters and office worker and most of us as we go about our daily lives, don't see. Imagine not being able to make yourself heard either. Yeah, it made me ache in my heart too.
Romeo has one true friend on the streets, Julian. Julian is a couple of years older but looks out for him in this harsh world they inhabit. Julian is the one who puts himself on the line time and again to keep his friend as safe as possible. The thing is, Romeo is in love with Julian and, every time Julian puts himself in danger for his friend, it tears his soul in two.
These two rely very much on each other throughout this story. Despite the title, it is a love story - it is more than a love story. These two need and love each other. Romeo especially - god my heart really ached for him. But I loved him. He had nothing in his life other than Julian, it would have been so easy to give up, to lay down and let the world happen to him - take the drugs, drink the booze, pimp himself out and find a chemically induced oblivion. Stop the pain. But he chose not to. Julian meant too much to him and when the two are separated everything in Romeo's being forces him to search for his friend.
In this story there are good guys and bad guys - I love some of the secondary characters, but this story is ALL about the two MC's. I would recommend this story to everyone. It will take your heart and pulverise it with a sledge hammer - but I promise you'll get it back in the end. It will even more or less be in one piece. Suki Fleet is going straight on my authors to watch list.
READ IT!