Growing up the outcast in an infamous family of psychics, Nate Black never learned how to control his empath abilities. Then after five years without contact, his estranged twin turns up dead in New York City. The claim of suicide doesn't ring true, especially when a mysterious vision tells Nate it was murder. Now his long-hated gift is his only tool to investigate.
Hitching from his tiny Texas town, Nate is picked up by Trent, a gorgeous engineer who thrives on sarcasm and skepticism. The heat that sparks between them is instant and intense, and Nate ends up trusting Trent with his secrets—something he's never done before. But once they arrive in the city, the secrets multiply when Nate discovers an underground supernatural community, more missing psychics, and frightening information about his own talent.
Nate is left questioning his connection with Trent. Are their feelings real, or are they being propelled by abilities Nate didn't realize he had? His fear of his power grows, but Nate must overcome it to find his brother's killer and trust himself with Trent's heart.
At this point, I'm convinced that Santino Hassell can write any genre well. I don't read a lot of contemporary paranormal, but 'Insight' hit many high notes. It's worth noting that this book is a paranormal mystery first, and an MM romance second.
When readers are first introduced to Nate, he's a pretty pitiful character. He's stuck in a dead-end job, lives in a crappy apartment, and has to put up with homophobic bullies. He's an empath - the psychic ability to sense others' emotions - but his skills are pretty weak.
That last point results in his aunt, the Black family matriarch, treating him with contempt. Practically disowned and with no friends or a lover, Nate lives a lonely existence.
That is until Nate gets a vision of his twin brother's death in New York City. Nate decides to investigate Theo's death, and so hitchhikes with Trent, a grad student headed to NYC.
As the two drive across the country, they slowly become friends. Nate feels the attraction there, but he doesn't want to ruin a good thing and lose his ride.
However, they can't be in each other's company for so long and not give in. An explosive kiss in New Orleans changes everything.
Once Nate and Trent reach New York, they're immediately pulled into the city's secret world of psychics. The Community, as the organized psychics call themselves, is a world of dirty politics and power struggles.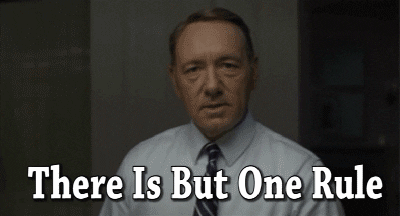 Nate knows his brother's murder is connected to the Community, he just needs to figure out how.
I was thoroughly impressed by the paranormal mystery. At first, there are too many persons of interest to keep track of. Some psychics are outright hostile to Nate, while others seem to be too nice to trust.
You could probably begin connecting the dots around the 75% mark, but the twists and turns were genuinely entertaining. I was on the edge waiting to see what would happen next. As Nate digs deeper, he uncovers damning revelations about the Community, and his own family.
My only complaint is that it took a while for the plot to get going. It's not until halfway that things actually start happening, and then there was enough repetitiveness for me to notice it. Even so, the paranormal mystery was very enjoyable.
Though the romance takes a back seat at times, it's definitely not a weak one. The only person Nate knows he can truly trust is Trent. And when Nate begins pulling away because he doesn't want to put Trent in danger, Trent doesn't let him sweep away what they're building.
The romance is sweet, and the two just
got
each other in a way others didn't. Trent and Nate are clearly meant to be together.
Overall, 'Insight' is a great start to this paranormal series. I can't wait to see what happens next!
Find on Goodreads!
Don't miss the final Insight blog tour stop here!